The writer Elfi Şafak about Abortion
Famous Turkish author Elif Şafak writes on the recent abortion debate in Turkey for her column in daily Habertürk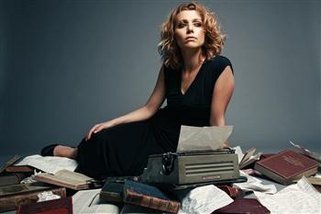 It is not easy to write about abortion. There are such topics as this that are difficult to discuss publicly in Turkey. Especially for us, women. But there are also topics that demand our discussion and demand that we express ourselves forcefully. It is unlikely that we could keep quiet.
We should share our opinion with a loud voice, sincerely, calmly and by listening to our conscience. I am writing this piece with the awareness that there are hundreds, thousands and millions of women who cannot talk about this subject easily. And I want to make just one statement: Don't make abortion impossible.
If you ban it, women will suffer the most. Moreover, it will not be the well-off ones, or those who are protected by their families or their wealth. It would be others… It would be those women who already suffer the most in life, who stand up against the most complex obstacles, who strive alone most of the time and who are battered… Our vulnerable sisters and young girls will be the ones who will experience the greatest darkness. They would not be able to explain their issues to anybody.
Don't ban abortion. Because…
When a man considers the topic of abortion just once, a woman has already thought it over five times, 10 times. She will not be able to talk about it, that's a fact, but she thinks a lot about it. What is in question is a soul more divine than her own soul. Each baby is a gift of the universe.
A woman would not, out of the blue, just because she wants it or just because the wind of life blows in that direction that day, go and attempt to have an abortion. No woman takes this matter lightly, she cannot. It is a portion of her body, her soul, her future, a part of her most embedded dreams that she is giving away; is it possible for her to take that process lightly?
Read the full article at Hürriyet Daily News