Thread : where art meets locals in Senegal
Thread is an artist residency and cultural center located in Sinthian, a village in Tambacounda (Senegal).
Thread is a project of the Josef and Ani Albers Foundation that allows artists from all over the world to live and work in Sinthian. Thread offers cultural and educational opportunities to local community by providing them language classes, gathering space, children's gym… and by organizing cultural events such as art festivals. Thread also aims to better life conditions of locals by providing water source or community farm.
The name "Thread" pays tribute to Anni Albers. She was told by famous artist Paul Klee "to take a line for a walk" and she decided to take that thread wherever it might go.
The cultural center was designed for free by famous Japanese architect Toshiko Mori and built by a local team. The center was made with local material such as bamboo, brick and thatch. It won an annual design award, AIA New York Chapter award and was nominated to many others awards.
Since 2015, the residences are awarded to artists (dancers, musicians, sculptors….) that will work on their projects but also interact with the local communities for periods of 4 to 8 weeks.
For example, 4 dancers from Wayne McGregor's Random Dance ran a series of workshops in Sinthian. This was an opportunity for them to collaborate with 4 West African dancers and local professional dancers.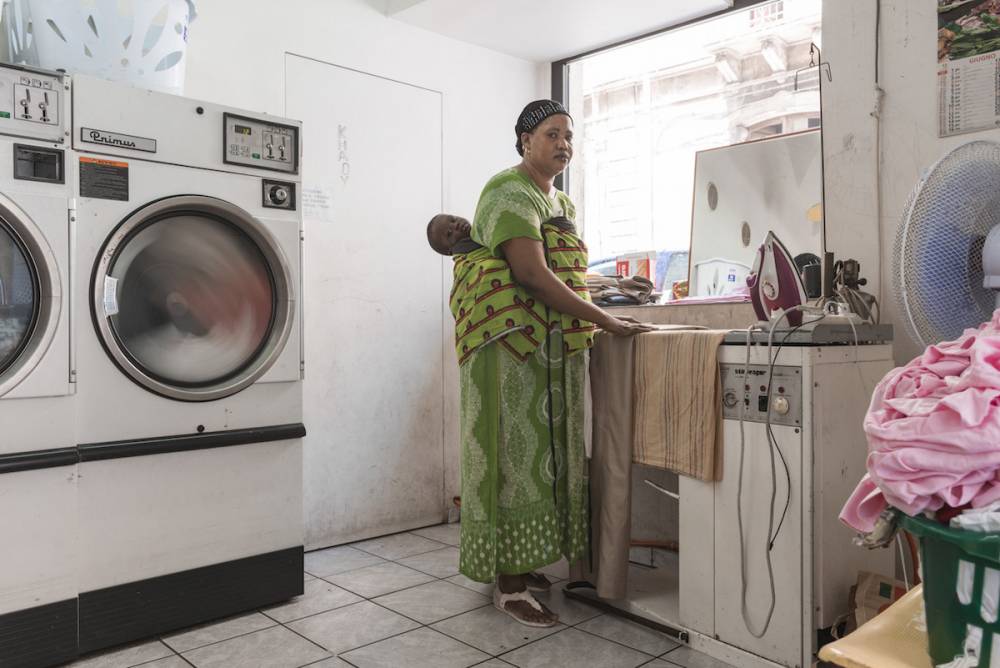 Giovanni Hanninen is an italian photographer who worked on Senegal / Sicily, a series of short documentaries about clandestine migration between Senegal and Sicily, made in collaboration with thread. The short films were first screened during a tour of screenings in the Tambacounda region. One of the goals was to show a view of migration unwellknown by locals: homelessness, alm, poverty…
Unfortunately, the pandemic deprived the residence of its artists. Their first artist in two years is the weaver and designer Sarah Kelly in partnership with the art for environment program.