"Love on the left bank" was originally published in 1956. The book from Ed van der Elsken tells a story about the bohemian youth generation in Paris of the 1950s with white-black photos and is one of the first photo-books of that kind.
The book focuses on the left bank of Paris at the time when the area was a centre of creatice ferment and the home of the artists, wirters and aesthetes who would determine the cultural agenda of a generation. It´s about the fictional story of Ann, a bohemian living in Paris who "dances like a negro" and her mexican lover who tells the story. They are part of a group of young people wandering through Paris. The pictures show them drinking, dancing, eating-they´re moving all the time through urban space. They sleep in parked cars or on benches, have half a loav for dinner and "some of them write, paint or dance". The pictures look authentic, real, not arranged and not brightend up which appears to be refreshing in a time of photoshoped supermodels with perfect skin and inhuman figures.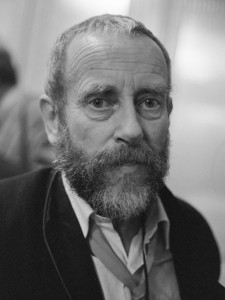 The book is a classical example for visual literature and gives the reader a deep insight into the life of the a generation at that time.
With "its unconventional, gritty,snapshot-like technique the work was widely acclaimed as expanding the boundaries of documentary photography."
Ed van der Elsken was born in 1925 in Amsterdam and is recongised as one of the great photographers and filmmakers of the 20th century. He grew up in Amsterdam but moved to Paris in the 1950s because he was disapointed about the situation in the Netherlands after the second world war. Van der Elsken hoped for a new, opend-minded and socialistic society-which he could´t find in his homeland at that time but in the parisienne bohemic art scene. The artist from the Netherlands won fame for his photography work in which he processed the interaction between human beings and its environment.